Some things I have learned about plastics. :)
Thermoplastics will melt/deform when heated. They are much more common than thermoset plastic.
Thermoplastics used in jewelry include: Acrylic, Celluloid, Vinyl, Nylon, Resins, Lucite, etc.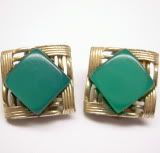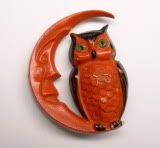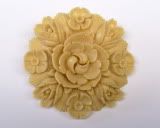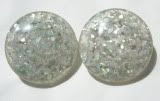 Lucite is a brand of acrylic and can be transparent, translucent, opaque or have a moonglow effect.
Lucite and Bakelite are brand names and should always be capitalized.
Thermoset plastics don't melt when heated but will burn under very high heat. Thermoset plastics are much less common than thermoplastics.
Thermoset plastics used in jewelry include: Bakelite.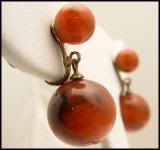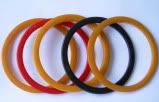 The plastic used in Lisner, Coro, etc. that is so commonly referred to on eBay as thermoset is not thermoset but is thermoplastic.
If it doesn't test positive for Bakelite, it's not thermoset! :)